Description
1080p HD 16-Channel Security System with Sixteen 1080p HD Outdoor Cameras – Best Deals Sri Lanka
Experience 1080p HD analog surveillance monitoring with this exclusive Hikvision security system. This web exclusive security system features our renowned Digital Video Recorder (DVR) and high definition bullet security cameras. it also includes high definition 1080p (1920×1080) HD Outdoor / Indoor security cameras This resolution ensures detailed live viewing and recording that leaves nothing to the imagination.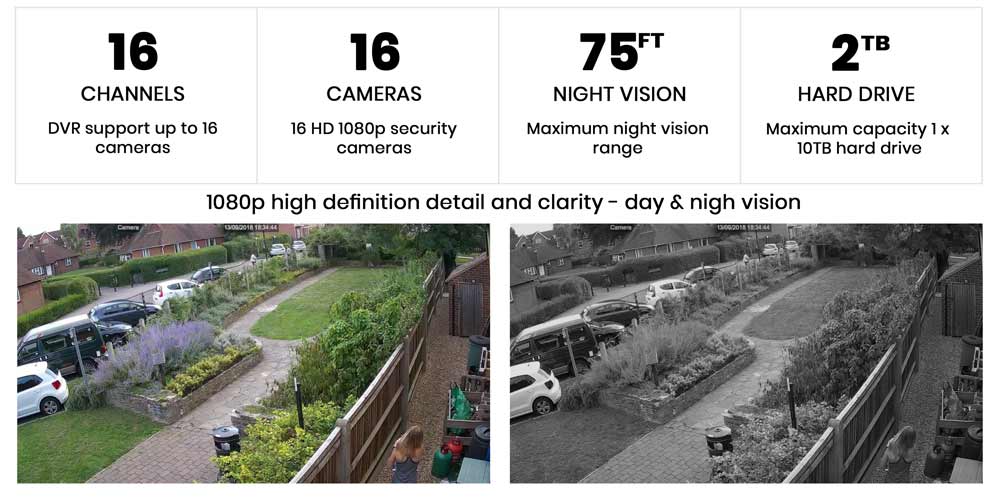 ---
1080p HD resolution
Experience the detail and clarity of stunning 1080p high definition security video. This quality of video resolution leaves nothing to question and can potentially be the difference you need to identify important details such as faces. In addition to this, you will receive extensive video coverage from each of the Hikvision DS-2CE16D0T-ITPF surveillance cameras, thanks to their wide 87° angle lenses. These cameras also use a DNR (Digital Noise Reduction) feature and Clear Night imaging for improved image quality – day and night.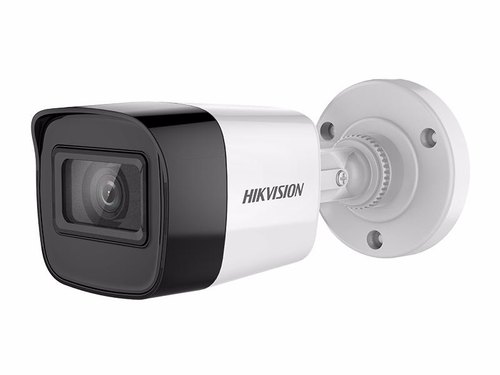 ---
Remote viewing from your mobile with Hik-Connect App
Our free Hik-Connect app makes your surveillance system accessible from most mobile devices. With this app, you will be able to see exactly what your cameras see, at any time, review recorded footage, and keep track of all motion activity using easy-to-navigate timelines. You can also customize motion-activated push notifications to be sent directly to your phone or tablet's home screen so you can always be in the know.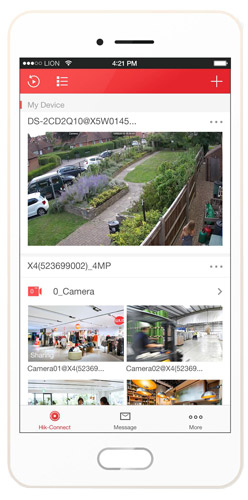 ---
Reliable security grade hard drive
The DVR in this system is capable of working 24/7 without a break. Thankfully, so is the 2TB hard drive within it. Hikvision Colombo uses security certified hard drives that are manufactured specifically to meet the high workload demands of continuous security monitoring. This means that you can rely on this professional grade hard drive to safely store weeks (or even months) of security footage. It is also possible to manually upgrade the hard drive within the DVR to a hard drive up to 10TB in size.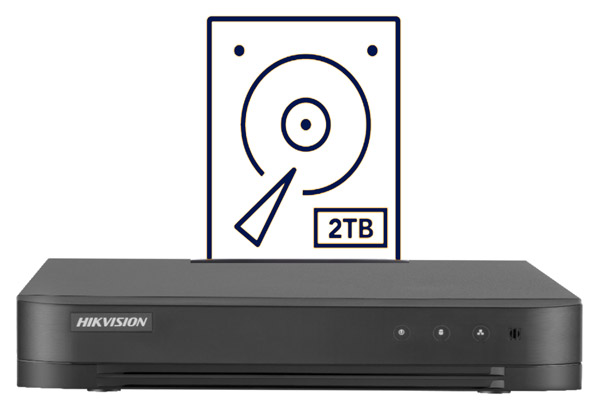 ---
With or without the internet
This security camera systems can be used without being connected to the internet. This means that your data can only be accessed directly from your DVR. However, an internet connection is required to enable remote viewing, motion push notifications, and to download the latest firmware updates.

---
Works With

---

Package Includes : 
(16) 2 Megapixel 1080P Turbo HD Hikvision "DS-2CE16D0T-ITPF" Infrared Indoor/Outdoor Bullet Cameras with up to 25 Meters Clear Night Vision
(1) 16 Channel "DS-7216-HGHI-K1" Hikvision High Definition Digital Video Recorder
(1) 2 Terabyte Surveillance Grade Hard Dive (installed)
(1) Multiple Output Power Supply
Free Remote Viewing Software and Apps
BNC Connectors with 200 Meters Cable, hardware items with Installation
Features :
Day and Night functionality – records in color during daytime and automatically switches over to night vision mode
Infrared Range up to 25 meters – gives an exceptional night vision
1080P Full HD High video resolution – gives clear and sharp images / videos to recognize faces, identify people or vehicles, experience more visually appealing technology
2D / 3D digital noise reduction – gives quality enhanced clear images / videos
Installation and Commissioning :
This package included 200 meters of cable with hardware installation, if exceed of 200 meter cable installation length additional pay for Rs. 210.00 (per meter) Cabling will be calculated per meter basis – Include with 3C2V 100% copper 75 Ω coaxial  video cable, Kelani/ACL twisted twin 0.5mm power cable, pvc casing, upvc conduits, screw and nails, wall plug, blank plate, wire tie, wiring tape, flexible conduit, labour charge.
Internet connection to be provided by customer at installation site
Existing TV or Monitor can be used as display unit
For further information and clarifications on CCTV Package Components please call us on 0112956893 or 0778 377990
Warranty & After sale service :
Two (02) years warranty for DVR, Hard Disk and Camera's against manufacturing defects.
HIKVISION COLOMBO –  Office hours:
Monday – Friday: 9.00 AM – 6.00 PM
Saturday: 9.00 AM – 2.00 PM
---