Description
4K Ultra HD 4-Channel DVR with Advanced 8MP Turbo HD Camera Security System sale in Sri Lank Best price 2 Years Warranty…
8 Megapixel – 4K – is the flagship video quality for CCTV systems, recording four times the level of detail of Full HD cameras. It's perfect for applications where you need to pick out specific details from a large scene, such as customers in a bar or large shop. The extra resolution also helps capture fine details such as faces and license plates. Traditionally, however, this level of quality has been reserved for commercial-grade IP systems, requiring in-depth network configuration. Luckily, Hikvision's latest line of Turbo HD TVI cameras can now record full 8MP resolution.
As part of this unique range, this CCTV camera system includes Indoor / Outdoor cameras and a DVR to control recording. Each camera captures detail-packed 3840×2160 video, with powerful infrared LEDs to provide 30m night vision after dark. The turret/ bullet housings are both weatherproof and vandal-proof, allowing them to be used either indoors or outdoors, even in exposed positions. They also boast a range of adjustable picture controls, including WDR and noise removal, to help ensure a clear image even in challenging lighting.
The DVR is also part of Hikvision's Turbo HD range and is capable of recording footage from the cameras without any loss in resolution. Recording settings are adjustable for each of the 4 and 8 video channels, with features including motion detection, scheduling, and even smart detection such as line crossing. A network connection also lets you plug the DVR into your router in order to configure remote access from PC, mobile or tablet.
See Everything
4K Security Camera Systems – See The Difference For Yourself

All-Weather Durability | 30 Meters IR Night Vision | Maintain Clarity in Low-Light Conditions

Package Includes,
4 Channel 4K Turbo HD Acusense DVR iDS-7204HUHI-M1/S – 1 Nos
8MP Turbo HD Indoor / Outdoor Cameras Model-DS-2CE16U1T-ITPF– 4 Nos
500GB Seagate / WD Hard Disk Drive – 1 Nos
12V – 4Amp Power Supply- 1 Nos
40 meters 3C2V Video Cable with Power Cables and hardware Items (PVC Casing/ Conduit/ Flexible hose/ Screws ,etc) for 40m with Installation
Installation and Commissioning :
This package includ Video cable, Power Cable, hardware accessories with installation. if exceed cable length specifed on the package, additional pay for Rs. 580.00 (per meter) Cabling will be calculated per meter basis – Include with 3C2V 100% copper 75 Ω coaxial Jelly filled video cable, Kelani/ACL/Sierra twisted twin 0.5mm power cable, pvc casing, upvc conduits, screw and nails, wall plug, blank plate, wire tie, wiring tape, flexible conduit, labour charge.
Internet connection to be provided by customer at installation site
Existing TV or Monitor can be used as display unit
For further information and clarifications on CCTV Package Components please call us on 0778 377990
Warranty & After sale service :
Two (02) years warranty for DVR and Camera's against manufacturing defects.
Two (02) years one to one replacement warranty for Hard Disk Drive against manufacturing defects.
Lifetime help desk support – Our operatives will be on hand to provide telephone support.
HIKVISION COLOMBO – Office hours:
Monday – Friday: 9.00 AM – 5.00 PM | Saturday: 9.00 AM – 2.00 PM | Sunday / Poya Day: Closed
DVR Key features:
How does AcuSense work?
AcuSense technology uses advanced machine vision AI algorithms built into Hikvision security cameras and video recorders to boost home and business security. Check the diagram below for details.

Where to use AcuSense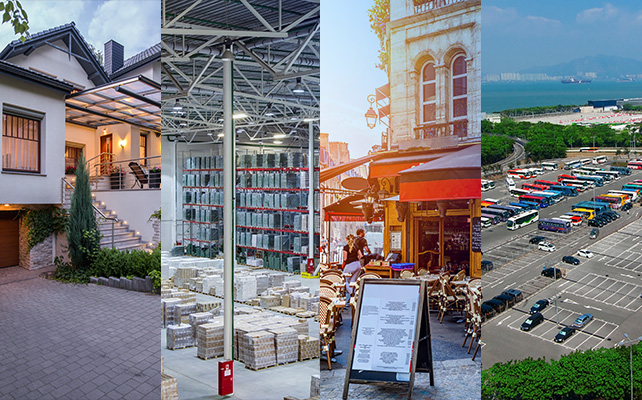 Our customers use AcuSense-enabled products for a wide range of residential and business applications. Hikvision customers are currently using AcuSense technology to protect indoor and outdoor areas at:
Homes
Factories
Warehouses
Shops
Parking areas
And more
Hikvision AcuSense——Powerful False Alarm Reduction
IDS-7204HUHI-M1/S 4-ch 8 MP 1U H.265 AcuSense DVR
4 channels and 1 HDD 1U AcuSense DVR
False alarm reduction by human and vehicle target classification based on deep learning
Efficient H.265 pro+ compression technology
Encoding abilty up to 8 MP lite @ 15 fps, 5 MP @ 12 fps
5 signals input adaptively (HDTVI/AHD/CVI/CVBS/IP)
Up to 8 network cameras can be connected.
Camera Key features: 
8 MP Fixed lens Image sensor
4K Outdoor / Indoor Bullet camera
EXIR 2.0: advanced infrared technology with 30 m IR distance
Water and dust resistant (IP67)
4 in 1 (4 signals switchable TVI/AHD/CVI/CVBS)
4K Ultra HD 4-Channel DVR with Advanced 8MP Turbo HD Camera Security System sale in Sri Lank Best price 2 Years Warranty…
4K Ultra HD 4-Channel DVR with Advanced 8MP Turbo HD Camera Security System sale in Sri Lank Best price 2 Years Warranty…