Description
Best Ezviz C3TN FHD 2mp Night Vision Color Outdoor Wifi Smart Home Camera Best Price Sri Lanka – EZVIZ Security Camera Outdoor, 2K WiFi Camera with Motion Alert, Color Night Vision and IP67 Waterproof, AI-Powered Person Detection, Two-Way Talk, Compatible with Alexa Google Home | C3TN
Elaborate protection in a simple style
The C3TN Color covers almost every essential function you could ask for a home security camera. 1080p video quality, color night vision, active defense, IP67 weatherproof design and more, are all packaged in one, simple device. Live safer and smarter with the easy control and reliable performance that the C3TN Color offers.

Vivid images, from day to night
Enjoy great 1080p video quality to see details clearly. With two built-in spotlights, the C3TN Color can illuminate the surroundings at night to capture activities in vivid color.

Far-reaching night vision for wider protection
The camera makes sure that no one can easily sneak in under the cover of darkness. It renders color night vision up to 15 meters and infrared black-and-white vision up to 30 meters.

Stands up to even extreme weather
With an IP67-rated camera body, the C3TN Color is both dust- and water-resistant. It can stand steady even against the toughest weather conditions whether it's rainy, stormy or snowy.

Keeps you in the know
Want to know what's happening when you're not at home? Watch the livestream with a simple tap on your smartphone using the EZVIZ App. What's better, you will receive a mobile alert as soon as the camera detects motion.

Actively guards your home
The C3TN Color features the active defense function to provide an extra layer of protection. Upon detection of motions, the camera will quickly flash two dazzling spotlights* for on-site deterrence.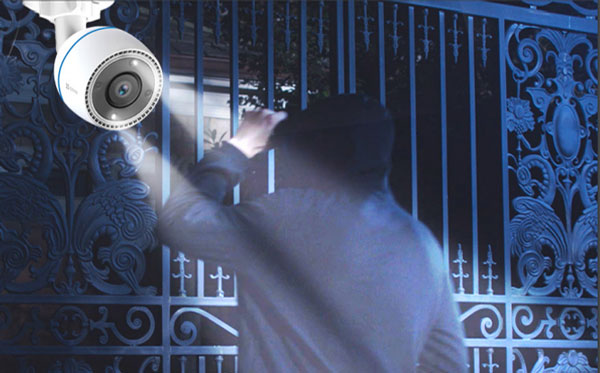 *When the Color Night Vision mode is on, the spotlights stay on continuously and will not flash.
It's your eyes – and ears
The C3TN Color comes with a built-in noise-canceling microphone, which can pick up clear audio in the surrounding area. You can see and hear what's going on in your backyard or at your front door at any time.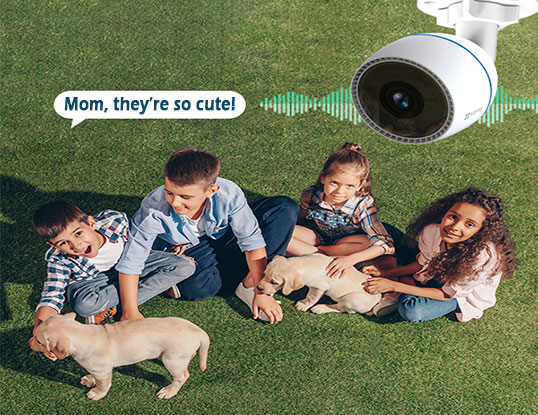 Save on storage space and reduce network loads
With the advanced H.265 video compression technology, the camera achieves same or even better video quality with only half the bandwidth and half the storage space required by the previous H.264 video compression standard.

Best Ezviz C3TN FHD 2mp Night Vision Color Outdoor Wifi Smart Home Camera Best Price Sri Lanka – EZVIZ Security Camera Outdoor, 2K WiFi Camera with Motion Alert, Color Night Vision and IP67 Waterproof, AI-Powered Person Detection, Two-Way Talk, Compatible with Alexa Google Home | C3TN
Best Ezviz C3TN FHD 2mp Night Vision Color Outdoor Wifi Smart Home Camera Best Price Sri Lanka – EZVIZ Security Camera Outdoor, 2K WiFi Camera with Motion Alert, Color Night Vision and IP67 Waterproof, AI-Powered Person Detection, Two-Way Talk, Compatible with Alexa Google Home | C3TN
Best Ezviz C3TN FHD 2mp Night Vision Color Outdoor Wifi Smart Home Camera Best Price Sri Lanka – EZVIZ Security Camera Outdoor, 2K WiFi Camera with Motion Alert, Color Night Vision and IP67 Waterproof, AI-Powered Person Detection, Two-Way Talk, Compatible with Alexa Google Home | C3TN