Description
GC-1002 Handheld Metal Detector Safety Inspection Instrument High Sensitive Security Scanner sale in Sri Lanka
Application
1). Airport, station, wharfs electronic detection inspection.
2). Customs, public, security border and security departments' safety inspection.
3). Medicine, food commercial system quality inspection.
4). Inspect nails in timber mill, safety inspection in important places or playground.
5). Precious metals testing, such as gold and silver artificial jewelry factory, electronics factory.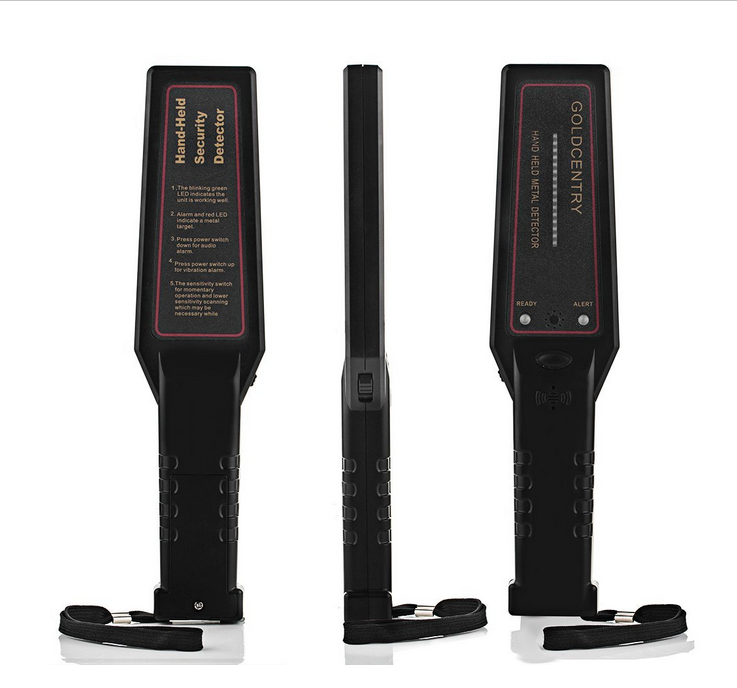 Portable GC1002 Full Body Scanner Hand Held Metal Detector
Parameters:
The power supply:
9 v battery
Power consumption:
biggest 270 mw
Working frequency:
22 KHZ
Standby current:
< 5 ma
Working voltage:
dc 7 to 12 v
Working temperature:
-10 ºC to 65 ºC
Reset time:
0.5 seconds,
automatically
Net weight:
270 g (without
battery)
Size:
295 mm*68 mm*20 mm
Save electricity:
250 MA
1. The alarm indication: flashing green LED: boot blink red leds: have continued to yellow LED to detect target: low voltage indicator metal LED: detection of objects of different sizes, light is gradual change from green to red
2. Alarm signal sound pattern: a buzzer and a red LED, metal indicator LED vibration mode: vibration and red led, metal indicator LED
Feature:
1)    Streamlined appearance, small and exquisite, easy to carry and operate, convenient and no adjustment is required.
2)    High sensitivity of a domestic metal detector,
3)    Under voltage indicator light with battery; when the battery is insufficient, side the yellow light is lit, remind you charge or replace the battery in time.
4)    Save electricity, 250 MA, the battery can work continuously more than 40 hours; when fell to about 7 V, 9 V detection range won't change.
5)    Two optional alarm modes: LED lights chirp alarm or vibration alarm.
6)    Light weight, detecting probe area is large, fast detection;
7)    There are two sensitivity to select high and low;
8)    A plug-in socket: after the installation of rechargeable batteries, it can be directly into the machine is fully charged;
9)    It has strong shock resistance, strong and durable, 1 m high free fall without damage.
Product Overviews
Applications:
1)    Airport, station, wharfs electronic detection inspection.
2)    Customs, public, security border and security departments' safety inspection.
3)    Medicine, food quality inspection business system.
4)    Timber inspection nails, important places, playground safety inspection.
5)    Precious metals testing, such as gold and silver &artificial jewelry co, electronics factory
Our service :
1.One year spare parts in free after delivery
2.Technic support online by telephone or video
3.Free training in factory
4.Engineer accepted sending to abroad
5.24 hours after-sales service
6.OEM and ODM services
7.Warranty: 1 years
8, Diameter of each  hhmd 380mm*40m*85m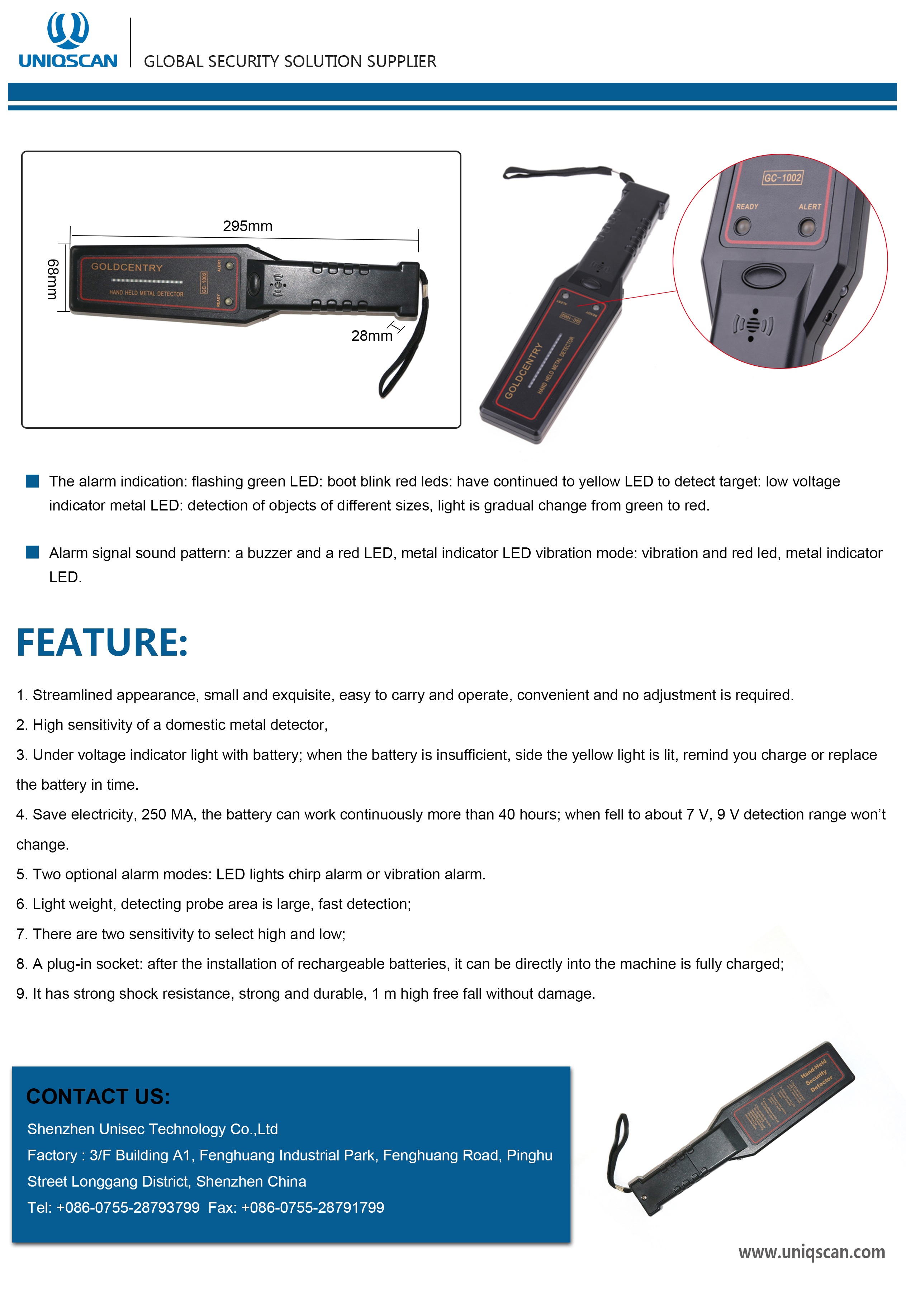 Our Fair: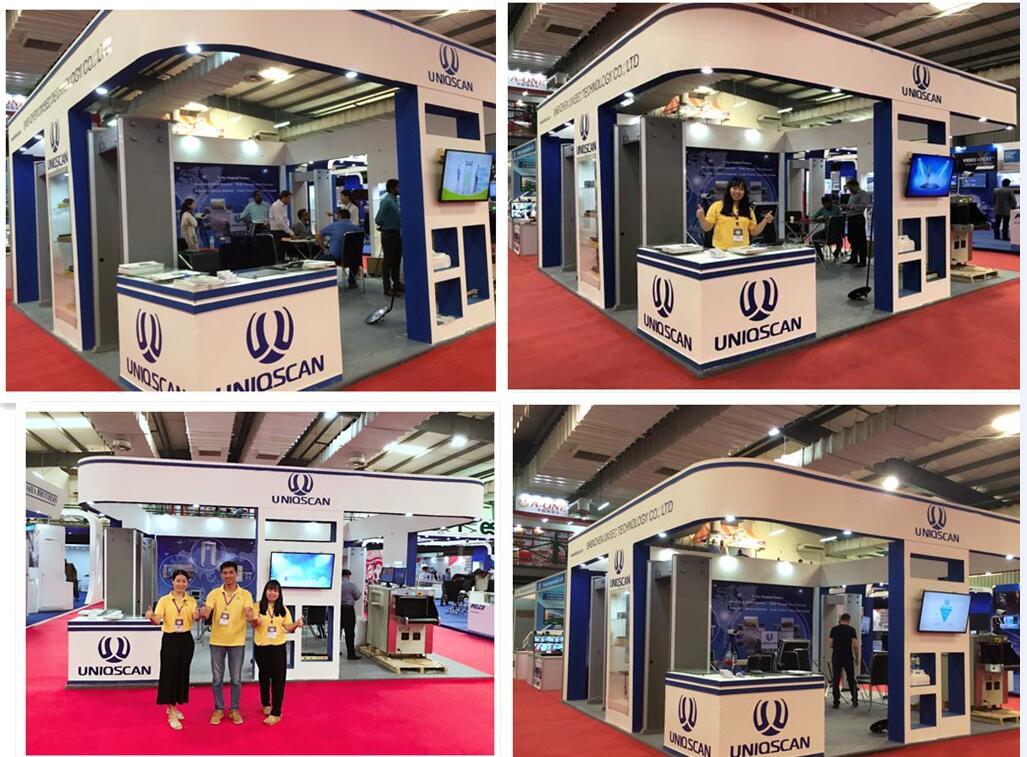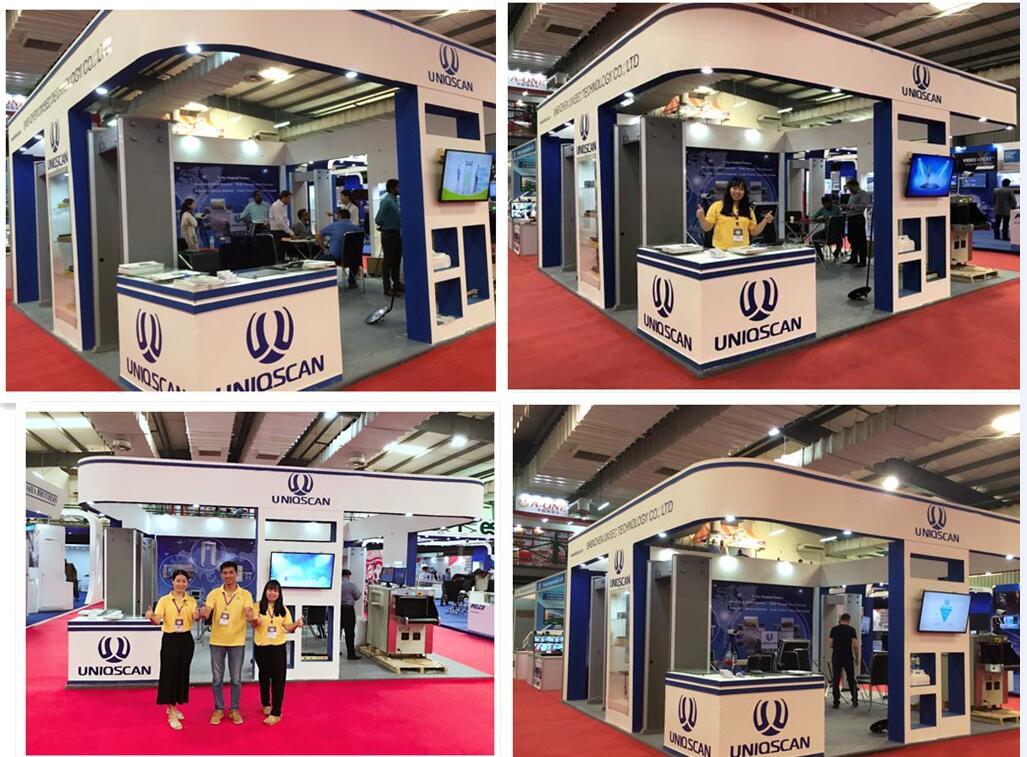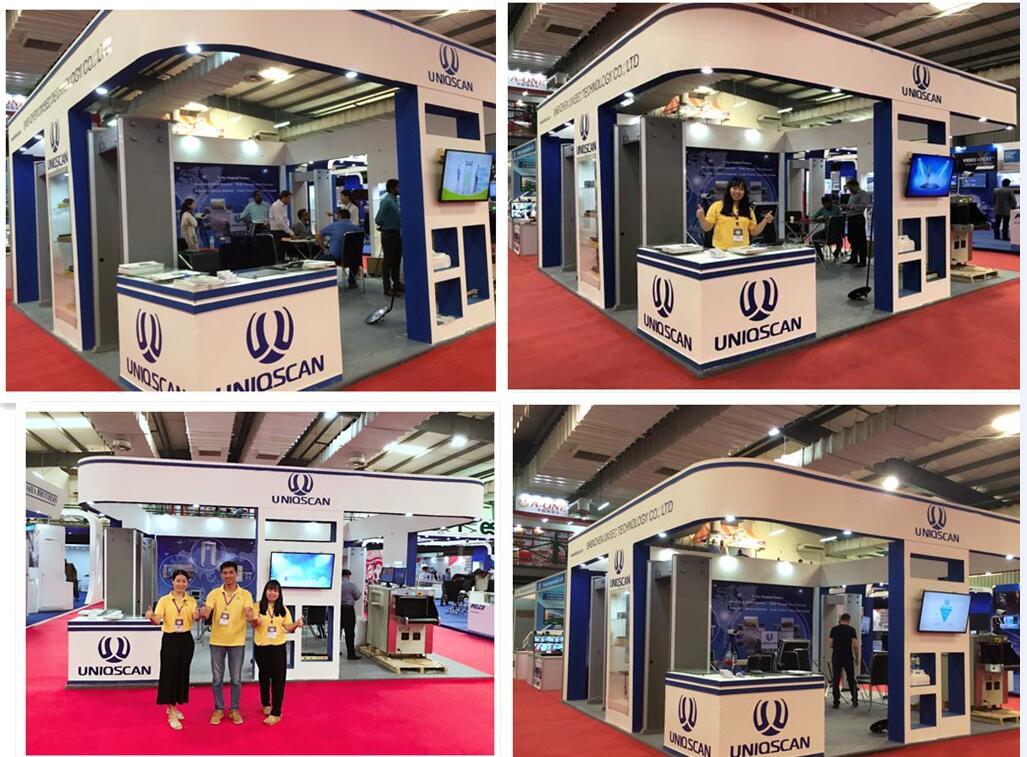 Out case: