Description
Best EZVIZ C8PF Dual-Lens Pan & Tilt Smart Home Wi-Fi Camera in Sri Lanka – EZVIZ Security Camera Outdoor, 1080P Pan/Tilt/Zoom PTZ WiFi Camera, 8× Mixed Zoom and AI-Powered Person Detection Security Cam, IP65 Waterproof, Support MicroSD Card up to 512GB | C8PF
Wider, clearer views with picture-in-picture display.
With the award-winning C8PF, you will never miss the bigger picture while also seeing what's important – down to every detail. This pan-tilt-zoom camera features advanced dual-lens technologies to fulfill unprecedented 8-time mixed zoom for home protection, and provides a picture-in-picture video display mode of both wide and close-up views.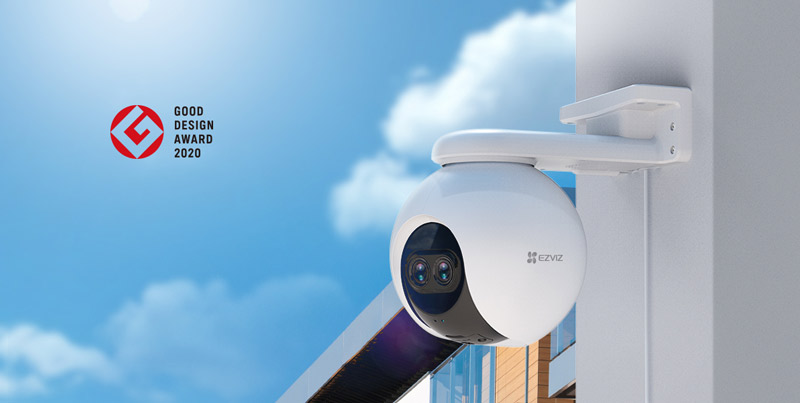 Double your views with picture-in-picture display.
EZVIZ designed the C8PF to provide useful picture-in-picture display, in both live viewing and video playback modes. The camera captures a large picture on a small window display, and renders close-up shots on a full screen without blurring the image. You can always tap to zoom in on areas of interest, so as not to miss a thing on far-away objects.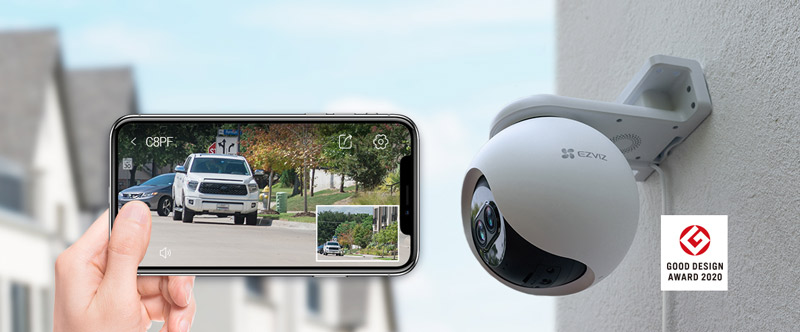 Impressive, non-blurry 8-time mixed zoom for extended vision.
The C8PF stands as the world's very first smart home camera that achieves 8-time mixed zoom. What's in the mix, you ask? The integration of a 12 mm telephoto lens with a 2.8 mm wide-angle lens. Users can take advantage of this advanced feature by using the EZVIZ App to zoom in and out smoothly, keeping an eye on what's important without compromising on image quality or clarity. It also features four infrared lights for great night vision up to 30 meters (98 feet).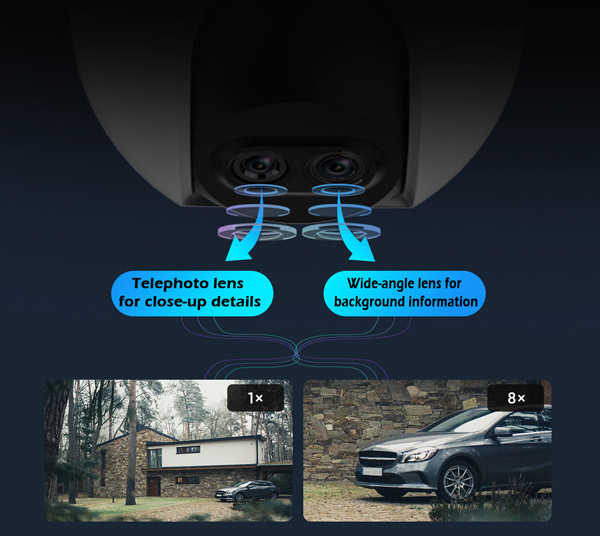 Smart alerts with AI-powered human shape detection.
Thanks to EZVIZ's advanced AI technologies, the C8PF reduces false or irrelevant alarms by distinguishing human shapes from pets or objects. In addition, you can customize detection sensitivity and time schedules to further filter out unwanted alerts.

See, hear and talk, from anywhere.
It's your eyes, as well as your ears and voice. The C8PF comes with a built-in microphone and a speaker, so you can effortlessly hear and talk to your family, welcome visitors, or turn away uninvited guests by simply using your smartphone.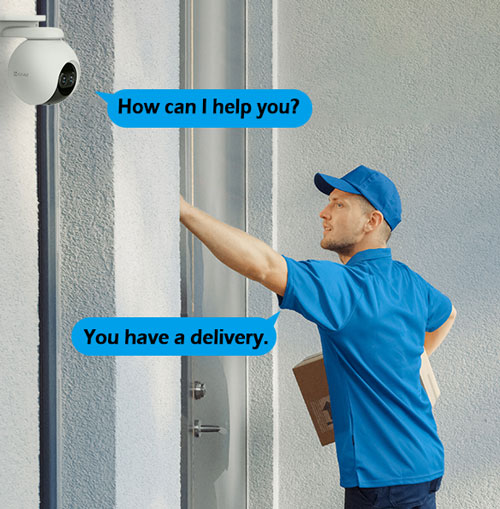 360-degree vision, 365-day protection.
The C8PF excels in both flexibility and durability.With the pan & tilt design, it delivers 360-degree panoramic field-of-view to avoid blind spots, all through easy click-and-drag app controls. The C8PF is also fully weatherproof for long-standing performance even in stormy weather.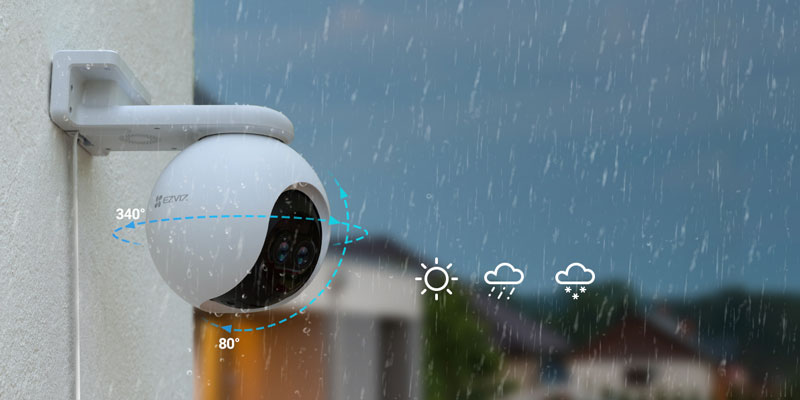 Best EZVIZ C8PF Dual-Lens Pan & Tilt Smart Home Wi-Fi Camera in Sri Lanka – EZVIZ Security Camera Outdoor, 1080P Pan/Tilt/Zoom WiFi Camera, 8× Mixed Zoom and AI-Powered Person Detection Security Cam, IP65 Waterproof, Support MicroSD Card up to 512GB | C8PF
Best EZVIZ C8PF Dual-Lens Pan & Tilt Smart Home Wi-Fi Camera in Sri Lanka – EZVIZ Security Camera Outdoor, 1080P Pan/Tilt/Zoom WiFi Camera, 8× Mixed Zoom and AI-Powered Person Detection Security Cam, IP65 Waterproof, Support MicroSD Card up to 512GB | C8PF
Best EZVIZ C8PF Dual-Lens Pan & Tilt Smart Home Wi-Fi Camera in Sri Lanka – EZVIZ Security Camera Outdoor, 1080P Pan/Tilt/Zoom WiFi Camera, 8× Mixed Zoom and AI-Powered Person Detection Security Cam, IP65 Waterproof, Support MicroSD Card up to 512GB | C8PF
tag: Best wifi camera sri lanka,EZVIZ wifi camera sri lanka,C8PF wifi camera sri lanka,Dual-Lens wifi camera sri lanka,Pan & Tilt wifi camera sri lanka,Smart Home wifi camera sri lanka,Wi-Fi Camera in Sri Lanka, wifi camera sri lanka,EZVIZ Security wifi camera sri lanka,Camera Outdoor wifi camera sri lanka,, 1080P wifi camera sri lanka, Pan/Tilt/Zoom wifi camera sri lanka, WiFi Camera, 8× Mixed Zoom wifi camera sri lanka, AI-Powered Person Detection wifi camera sri lanka, Security wifi camera sri lanka, IP65 Waterproof wifi camera sri lanka,, MicroSD Card up to 512GB wifi camera sri lanka,C8PF wifi camera sri lanka