Description
CCTV Sri Lanka Hikvision 3K Full Time Color Audio 4 Camera with Acusense DVR – Smart Motion Detection (person and vehicle detection) will deliver mobile push notifications to tell you exactly what kind of motion the camera has detected.
Protect the people and things that matter most with this 3K home security system from Hikvision. This system features an Acusense Turbo HD DVR and 4MP HD weatherproof security cameras. This system also features advanced person/vehicle detection and Voice recording facility, which allows you to combine active security with the convenience of hands-free voice control.
Hikvision DS-2CE10KF0T-PFS – 3K ColorVu Fixed Mini Bullet Camera Specification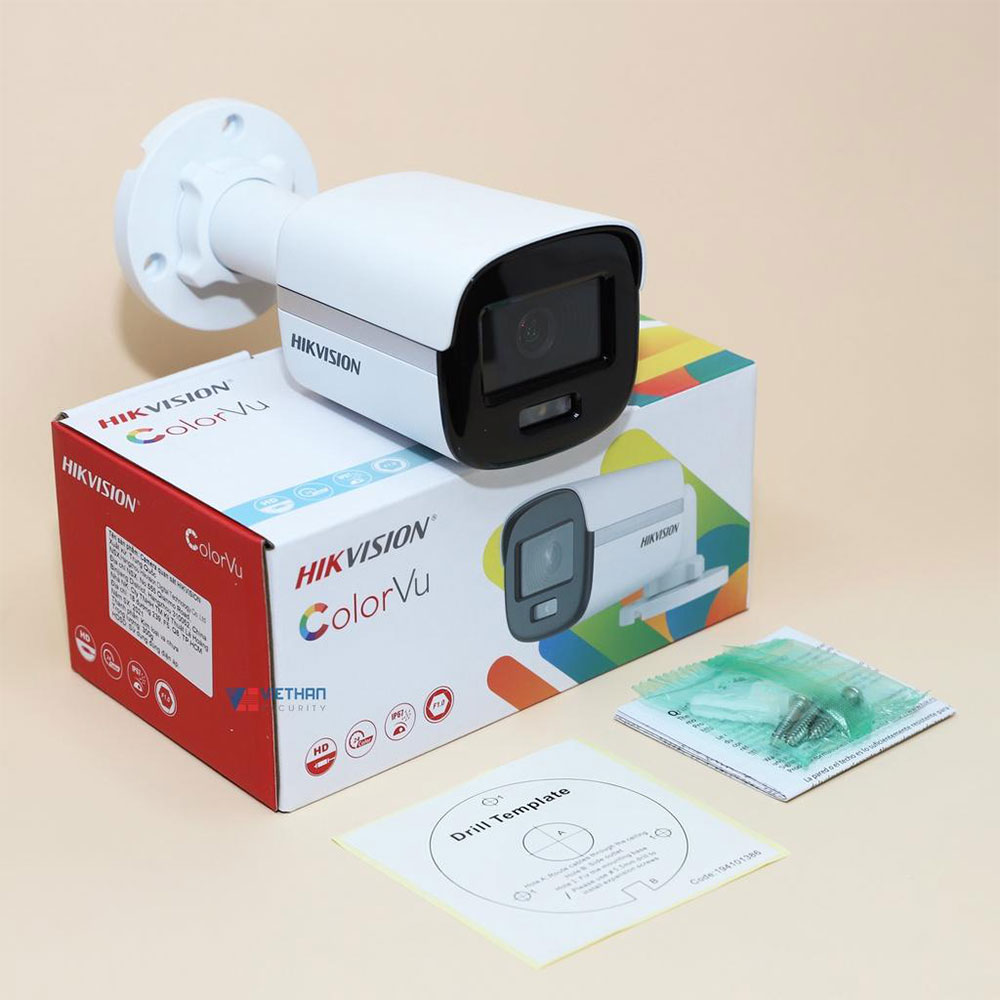 • High quality imaging with 3K, 2960 × 1665 resolution
• 24/7 color imaging with F1.0 aperture
• 3.6 mm fixed focal lens
• 85 Degree Wide Angle View
• Up to 20 m white light distance for bright night imaging
• Water and dust resistant (IP67)
• High quality audio with audio over coaxial cable, built-in mic
Experience the difference that full 3K HD video makes. Our advanced cameras use standard coaxial cable to carry high definition 3K ( 2960 × 1665) video to your HD DVR. This resolution ensures detailed live viewing and recording that leaves nothing to the imagination.
Person and vehicle smart motion detection
This system supports smart person and vehicle detection on all channels. Thanks to this innovative Acusense feature, you will only get a push notification and image screenshot to your Hik-Connect app whenever a person or vehicle is detected on your property. This effectively reduces the number of unwanted false alerts caused by moving branches or animals.
Long Range Color Night Vision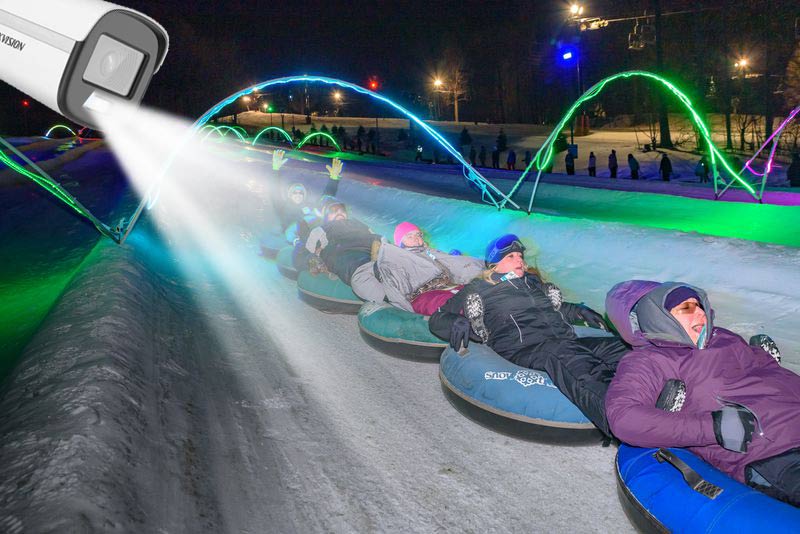 Hikvision's ColorVu technology helps users protect people and property by capturing high-quality, full-color video 24/7 with the same sharp rendering at night time as in daylight.ColorVu-enabled cameras render vivid color images in dim light, even down to 0.0005 lux – that's the same lighting as a moonless, starlit night. This incredible capability to intensify minimal ambient light is achieved through two advanced features: F1.0 Super Aperture – Capturing as much light as possible for the sensor, 1/1.2" Large Sensor – Maximizing the use of available light.
Smarter protection all around
Combining ColorVu technology with AcuSense, cameras are able to capture human & vehicle targets with vivid color. Connected to Hikvision's back-end products, users will enjoy improved details in video playback and more efficient footage searches.
AcuSense-powered Motion Detection 2.0 distinguishes human beings and vehicles from other objects in any given environment, focusing on real security threats, and enables efficient video searches. Models equipped with Live Guard deter trespassers with visual and auditory warnings while sending notifications to users remotely.
Remote viewing from your mobile with Hik-Connect App
This DVR is designed for use with our innovative Hik-Connect app. Using this app, you can quickly view your security system remotely and control camera features from your smartphone. The app will also send you motion-activated push notifications straight to your phone to keep you connected to your property at all times.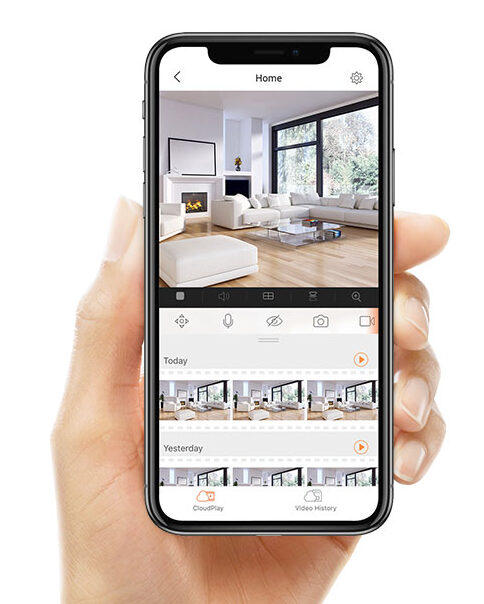 Works With

What's Included This Package?
01 X Hikvision DS-7204HQHI-M1/S 4 Channel Acusense (4MP) DVR
01 X 500BG Seagate / WD Hard Disk Drive
04 X Hikvision 3K DS-2CE10KF0T-PFS Indoor/Outdoor Bullet Security Cameras
01 X Centralized Power Supply Unit
40 Meters Cables, connectors and hardware accessories with Installation
Instruction Manual and Quick Start Guide
Free Live View Remote Viewing Software and mobile App
Installation and Commissioning :
This package includ Video cable, Power Cable, hardware accessories with installation. if exceed cable length specifed on the package, additional pay for Rs. 580.00 (per meter) Cabling will be calculated per meter basis – Include with 3C2V 100% copper 75 Ω coaxial Jelly filled video cable, Kelani/ACL/Sierra twisted twin 0.5mm power cable, pvc casing, upvc conduits, screw and nails, wall plug, blank plate, wire tie, wiring tape, flexible conduit, labour charge.
Internet connection to be provided by customer at installation site
Existing TV or Monitor can be used as display unit
For further information and clarifications on CCTV Package Components please call us on 0778 377990
Warranty & After sale service :
Two (02) years warranty for DVR and Camera's against manufacturing defects.
Two (02) years one to one replacement warranty for Hard Disk Drive against manufacturing defects.
Lifetime help desk support – Our operatives will be on hand to provide telephone support.
HIKVISION COLOMBO – Office hours:
Monday – Friday: 9.00 AM – 5.00 PM | Saturday: 9.00 AM – 2.00 PM | Sunday / Poya Day: Closed
---